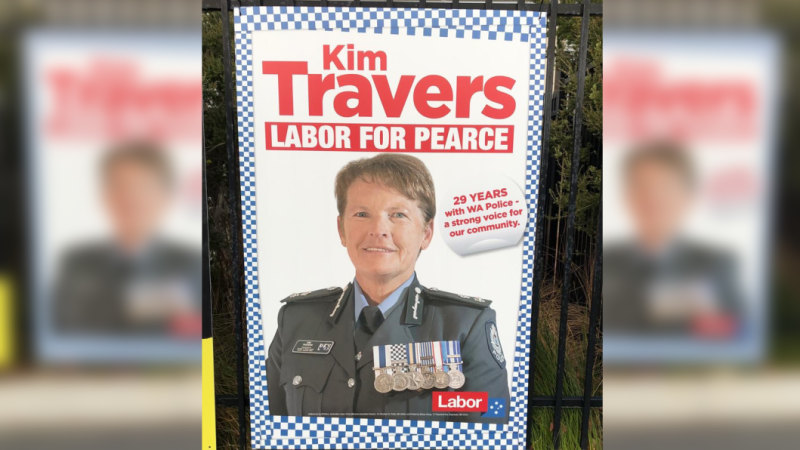 Commissioner Dawson said Ms Travers resigned as a police officer to run against Christian Porter.
«She was required to resign from Western Australia Police Force in order to stand as a candidate in the election,» he said.
«I expressed my view to Ms Travers that the posters adversely politicised WA Police and that the Force should always be regarded as apolitical.»
Federal Attorney General Christian Porter, who is fighting to retain the seat of Pearce, said he raised concerns about the material with the Police Commissioner on Friday night.
He said he hoped Labor followed the commissioner's request to remove the material.
Loading
«It is a well-known requirement that where WA Police officers are candidates for political election, they may not use images or vision of themselves in WA Police uniform in any campaign material or context,» Mr Porter said.
«This is designed to protect the independence of the WA Police from unnecessary politicisation.
«It is totally inappropriate to politicise the WA Police force. Bill Shorten's candidate should know this.
«It will be a measure of Bill Shorten's candidate for the seat of Pearce whether, having been a long-serving and senior police officer, she respects the request of the Commissioner or whether she chooses to continue to politicise the WA Police Force.»
Labor has been contacted for comment.
Nathan is WAtoday's political reporter.