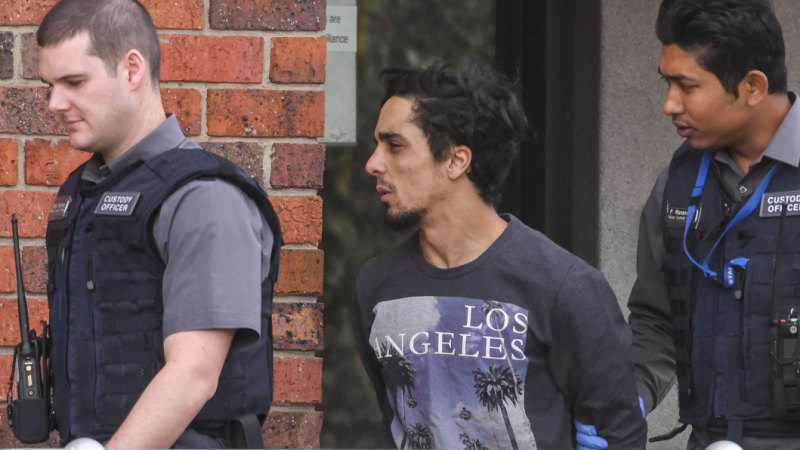 Loading
The pair inside the car then saw Gevergizyan «laughing and making cut-throat gestures» and waving a stick of wood.
When both parties pulled over, Gevergizyan rushed at the female passenger, menacing her with a raised hammer and standing over her as she cowered in a ditch.
The pair returned to their car but Gevergizyan struck their window with the hammer, smashing the glass.
On May 28, Gevergizyan was driving a van when he scraped the entire right side of his vehicle along a car.
When both parties pulled up, Gevergizyan approached his victims with a baseball bat, hitting the car and smashing their window.
Police arrested Gevergizyan at his home the following day, but Gevergizyan played down his involvement, claiming he had been «terrorised and antagonised».
He added that one of his victims had a «devilish smile, like a witch», that she wasn't scared and was enjoying the situation.
The court was told Gevergizyan had taken ice and cannabis in the weeks before the incidents, which his lawyer described as «outrageous, appalling, shameful conduct», but was not drug-affected at the time.
Gevergizyan also told police he was due to go to rehab.