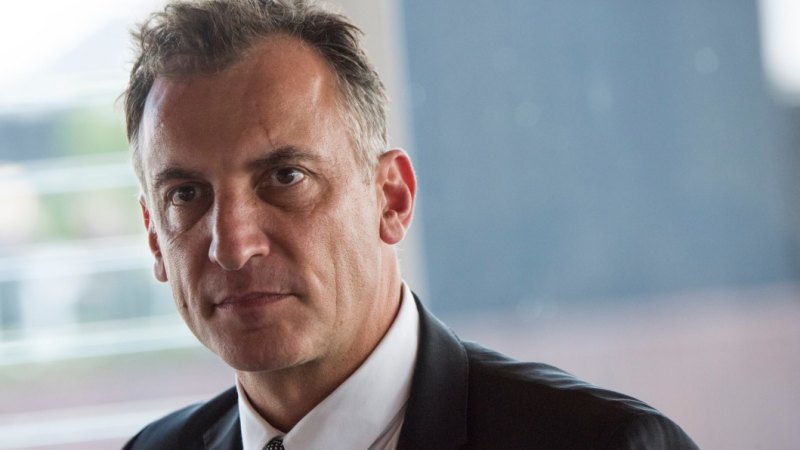 It is fair to say that Catalano has been involved in a love/hate relationship with various former Fairfax management over the years.
This deal probably represents his greatest challenge.
Loading
Meanwhile, Nine had made no secret of its plans to sell the regional group, ACM, which was part of the bundle of assets it acquired when it took over Fairfax Media last year. Nine has been more concerned with focusing on the core assets within the Fairfax portfolio including the large print and online mastheads, The Age, The Sydney Morning Herald, The Australian Financial Review and the 59 per cent stake in property classified group, Domain.
Indeed, under the previous Fairfax management, the regionals were not particularly well resourced or supported as attention was on improving the commercial viability of the larger metropolitan-based assets.
Print assets around the world have been victims of digital disruption — having bled advertising dollars to international aggregator platforms like Facebook and Google.
Catalano now has his hands on his own platform — from which to launch product, news and advertising to an estimated audience of 4.5 million people — fragmented as they are.
He understands media, having worked for 26 years at Fairfax, and the one thing he understands even better is property.
There are 160 titles within ACM and dozens of websites — many of which have probably been neglected and some of which are property-based.
Some regional newspapers like the Newcastle Herald, The Canberra Times, The Land and the Border Mail service sizeable populations and one would assume the plan would be to reinvigorate them and boost local content.
As someone who grew up in a country town (one whose newspaper is part of the ACM package of assets), I have witnessed the loyalty of local readers to their own paper and their thirst for local news — births and obituaries are particularly popular as is fashion on the field at the town race meeting and front page pictures of kids eating sausage sandwiches at the Rotary Club's fete.
By way of example: 'Nine sells regional newspapers, including Boorowa News, for $115m' was this publication's take on the ACM deal.
How the smaller publications will fare under the new ownership is not known nor is it known how many newspapers and websites are cash-flow positive.
ACM's advertising revenue fell 13 per cent to $121.2 million in the first half of the 2019 financial year, with circulation revenue falling 3 per cent to $35.9 million. In total, revenue was down 8 per cent to $194.1 million.
One would think there would be an immediate focus on getting more support from local advertisers.
As a standalone company, ACM would also be flexible enough to undertake deals with other media such as regional television networks.
One thing that is clearly on Catalano's agenda is to take a look at the property assets — which could raise some ready capital.
Elizabeth Knight comments on companies, markets and the economy.