Queanbeyan sits at the heart of the Monaro district, long considered a «bellwether» seat, meaning whoever takes Monaro tends to take state government.
«It's taken a little bit of time to get here but the great news is that we're getting on with the job,» Mr Barilaro said.
The demolition has seen Queanbeyan police moved to a nearby repurposed office building off Morisset Street — five minutes walk from the old cop shop — for 18 months until their new headquarters are ready.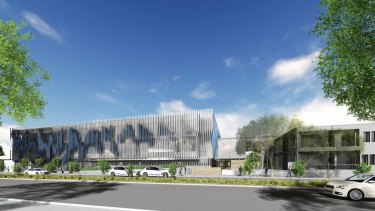 The construction of the new station has been mired by delays, including an original proposal to see police share an office building with Queanbeyan-Palerang council staff, an idea shot down by NSW Police Commissioner Mick Fuller.
Mr Barilaro said he didn't expect similar delays to affect the promised new courthouse, which would also see the old building demolished and a new one built on the same site.
But the NSW Deputy Premier said he hadn't yet drawn up any plans as to where court sittings and staff would be housed during the rebuild.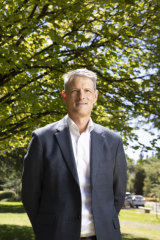 «We've got to win the election first,» Mr Barilaro said.
Mr Wilson, Labor's Monaro candidate, said low police numbers in Monaro had been raised with him by the police union and concerned locals.
«It's not a long bow to say that community safety has been put at risk by the National Party's neglect,» Mr Wilson said.
He pointed to a recent incident in December where Queanbeyan police were unable to pick up a woman from the ACT Magistrates Court for extradition because they only had one police car available.
Before that the NSW Police Association had called for 24 new police for Queanbeyan alone, including 21 constables and three sergeants.
«The reality is the command cuts the cloth to what they're given; the government sets the number ultimately,» Mr Wilson said.
The Monaro Police District, headquarted in Queanbeyan, stretches for 22,000 square kilometres from Bungendore to Jindabyne.
Shadow police minister Mr Zangari said people had been crying out for police resources across regional NSW for eight years.
«It will take time, it's not going to be one week or two weeks,» Mr Zangari said.
Both parties have committed to 1500 new police for NSW, with Mr Barilaro saying he's already introduced additional police, pointing to six new officers who have joined Queanbeyan.
Finbar O'Mallon is a reporter for The Canberra Times