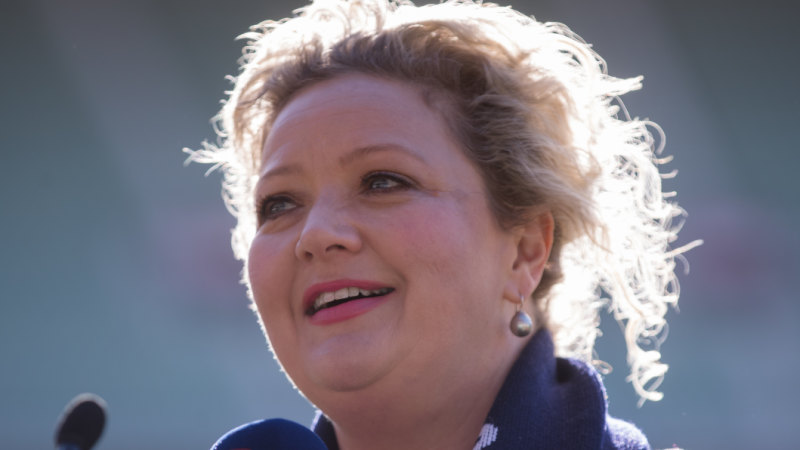 The requirements apply to organisations that receive government funding to work with children.
A department email, obtained by The Age, said the affected groups needed to be incorporated separate legal identities so they could be sued in their own right.
These arrangements must be in place by July this year. The email said the new insurance requirements also responded to the recommendations of the Royal Commission into Institutional Responses to Child Sexual Abuse.
The email said the new standards would improve the ability of abused children to bring a legal claim and receive compensation where liability was established.
Last year the Andrews government passed new laws scrapping a legal loophole, known as the "Ellis defence", that prevented child abuse survivors from suing some organisations such as the Catholic Church.
The defence relied on a legal technicality that there was no official entity to sue.
Attorney-General Jill Hennessy said the changes ensured all organisations could be held to account for harm caused to survivors of child abuse regardless of their legal structure.
"For too long, this legal loophole has effectively prevented child abuse survivors from suing some organisations," she said. "This fixes that for future survivors, meaning that they can get the justice and compensation they deserve."
The new changes will not apply to historic cases of abuse.
While many of these organisations are already likely to be covered against abuse claims, the email is a warning shot to those who do not have appropriate insurance in place.
The new arrangements will apply to about 700 non-government schools, almost 2400 child care providers and kindergartens, and 452 community organisations.
Many welfare services affiliated with religious institutions work with children in state care — some of the most traumatised and vulnerable children in the state.
The welfare of children was once again thrust into the national spotlight after Cardinal George Pell was found guilty of of sexually abusing two choirboys following Sunday Mass in the 1990s.
The latest requirements come after the National Redress Scheme was introduced last year, which was established to hold institutions to account for abuse and help survivors to gain access to support services and redress payment.
The new requirements will not affect applications under the National Redress Scheme.
Benjamin is a state political reporter