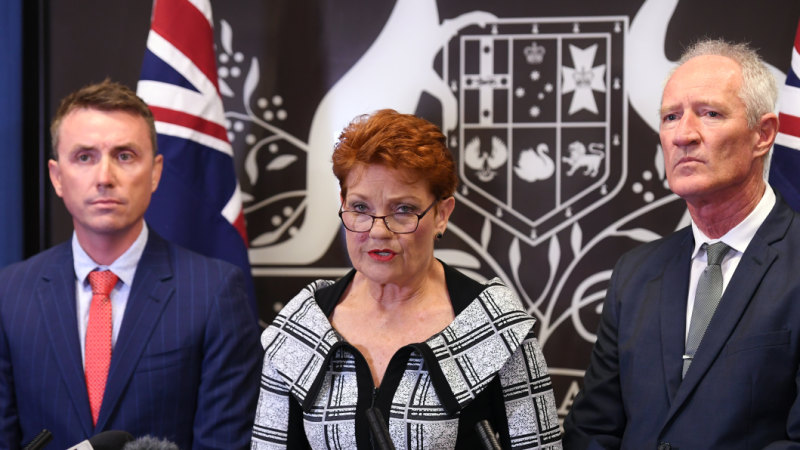 «It's a kick in the guts, Ollie … very much so, but I've had this happen to me over the years.»
Senator Hanson said she would rebuild her party after scandals involving Mr Dickson.
In March, Qatar-based news service Al Jazeera created a fake gun lobby group in a sting which revealed Mr Dickson and Hanson staffer James Ashby travelled to the United States to seek funding from the National Rifle Association.
The strip club footage was taken by Al Jazeera as part of the same investigation.
Mr Dickson, who is second on the party's Senate ticket for the May 18 election, was filmed groping a dancer and saying «white women f— a whole lot better, they know what they are doing» while Asian women don't.
Loading
In a statement issued on Tuesday, Mr Dickson said he was drunk that night and «deeply remorseful» for his actions.
«I would like to sincerely apologise for my behaviour that was aired on television last night as a result of the Al Jazeera covert operation filmed in the United States in September 2018,» he said.
«The footage shown does not reflect the person I am. It shows a person who was drunk and not in control of his actions and I take full responsibility for allowing that to happen.»
Senator Hanson said most political parties had their scandals and she was determined to put Mr Dickson's resignation behind her.
«I'm so determined. I believe that the people need a true voice without fear or favour and raise the issues that really concern the Australian people,» she said.
«And I just see both political parties just selling us out.»
Nathan is WAtoday's political reporter.