A whistleblower also claimed they had personally managed two patients with serious complications following elective bariatric surgery performed by the surgeon.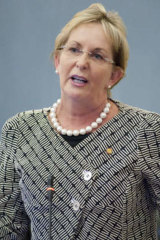 Mr Miles said the tabled material detailing «serious allegations» was referred to Queensland Health's Metro North integrity unit for investigation and referral to appropriate bodies.
«I won't be making any comment that could jeopardise that investigation,» he said.
«I strongly urge anyone with evidence of misconduct to conduct the integrity unit for their hospital and health service.»
Metro North chief executive Shaun Drummond emailed staff to warn they may see media reports.
«I know this will be distressing for some staff, however I need to remind everyone that we cannot make any comment that could prejudice the outcome of an investigation,» he wrote.
«It's also very important not to speculate on matters that may affect the reputation of any staff member involved in an investigation in any way.»
Mr Drummond said misconduct and behaviour that did not align with «our values» was unacceptable.
«Matters of this nature are investigated and dealt with through the relevant industrial framework or referred to Queensland Police Service.»
On Tuesday, Ms Bates said she had been contacted by medical professionals in recent weeks who had raised concerns about the professional and clinical conduct of the senior general and laparoscopic surgeon.
«He currently operates at both public and private hospitals on the northside of Brisbane in Metro North's HHS,» she said.
Another whistleblower alleged the surgeon had whispered in their ear, 'You operate like a retard, don't you?'
«They claim that he is a rogue surgeon placing surgical trainees and patients at risk.
«They have taken the extraordinary step of speaking out and they want me to speak out because they are sick of nothing being done.»
Ms Bates has written to AHPRA and the Office of the Health Ombudsman asking them to take action.
«Something has to be done,» she said.
Loading
«This has dragged on for far too long.»
Another whistleblower said the surgeon found out a woman had been having fertility issues and spent the rest of the term saying things such as «you're too fat to get pregnant».
«I am concerned about sending northside trainees to a hospital where they have to work with a surgeon like this,» they wrote.
«I feel like I'm sending lambs to the slaughter.»
One person who worked with the surgeon said he would «take the scope off me while rubbing up against me from behind».
A colleague said the surgeon would often arrive late and leave early and swear at employees in the operating room.
Another whistleblower alleged the surgeon had whispered in their ear while they tried to operate, saying, «You operate like a retard, don't you?» on several occasions.
A Royal Australasian College of Surgeons spokesman confirmed the college had received anonymous complaints.
«But [we] were unable to take the matters further in the absence of evidence and substantiation,» he said.
«We encourage and invite anybody who has experienced this behaviour from [the surgeon] or any other surgeon to contact us as soon as possible.
«The college notes that it is best able to deal with complaints with known complainants. It is difficult to proceed with appropriate investigations where the complaint is anonymous.»
Felicity Caldwell is state political reporter at the Brisbane Times