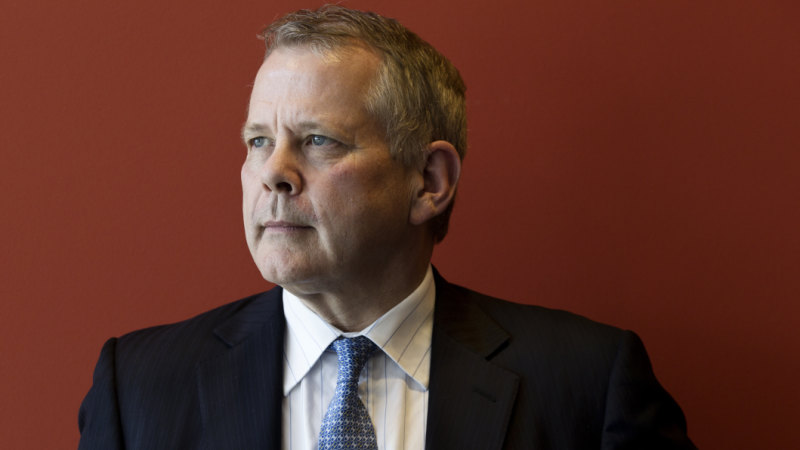 Shaw and Partners analyst Brett Le Mesurier said the most important priority for NAB's new leadership should be to address the serious problems identified by the royal commission. This response could include paying compensation, and putting changes in place to make sure it doesn't happen again.
«What they have to do is pay attention to all the royal commission misdemeanours and make sure they are being dealt with,» Mr Le Mesurier said.
CLSA analyst Brian Johnson nominated improving NAB's performance for shareholders and responding to the royal commission as the most important tasks facing Mr Chronican. He said it was important the bank pushed ahead with a restructuring plan initiated by Mr Thorburn, and that it avoid the «intransigence» in its previous response to a scandal in its wealth arm.
«What you really need at NAB is you don't need someone who is sitting there in caretaker mode, you need someone who is running it right now,» Mr Johnson said.
Portfolio manager at Clime Asset Management, David Walker, said a key goal for Mr Chronican should be to implement commissioner Hayne's industry-wide recommendations, which could take some of the political heat off the sector.
Loading
«The whole banking sector has to implement the recommendations of the royal commission, and has to be seen to do so,» Mr Walker said. «They need to make political and regulatory threats go away.»
The Australian Prudential Regulation Authority chairman Wayne Byres on Thursday also said the royal commission would guide its key priorities for 2019, which include work on governance, culture and remuneration, as well as its traditional focus on financial stability.
Bell Potter analyst TS Lim said one reason for NAB's poor performance at the royal commission was that its organisational structure had «silos» that prevented information finding its way to the top of the bank. Improving communication within the bank — without disrupting the performance of its business banking core — should be a top goal, he said.
NAB is also working on a plan to offload its wealth management arm, MLC, which was the source of key problems for the bank at the royal commission, including the fees-for-no-service scandal.
Chief investment officer of Atlas Funds Management, Hugh Dive, said NAB was further behind Commonwealth Bank and ANZ Bank in divesting its wealth operations, and the future of this business was important. «The key thing for them will be looking at what happens with MLC,» Mr Dive said.
Mr Chronican, a banker with more than three decades of experience, stepped into the role as acting CEO from NAB's board. He is seen by many as a likely pick to replace Dr Henry, but there is also a view he could be the bank's long-term CEO.
Other possibilities for the next CEO include Medibank CEO and NAB former finance chief Craig Drummond,  Royal Bank of Scotland chief Ross McEwan, and NAB executives Mike Baird, Anthony Healy or Angela Mentis.
Mr Thorburn leaves NAB after filling the role of CEO since August 2014, a period in which the bank has sold low-returning assets to focus on business, retail and institutional banking.
Mr Le Mesurier said Mr Thorburn had been performing well as CEO until the royal commission exposed the extent of misconduct within its wealth management arm.
Clancy Yeates is a business reporter.