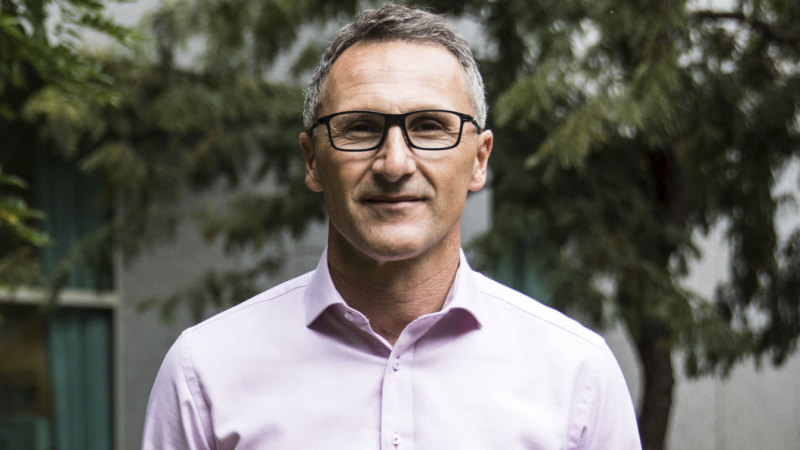 «The answer is that Australia's coal, oil and gas industry has bought our political system.
«We have no hope of cleaning up our environment until we clean up politics.
«That's why the Greens will make it our first order of business to cap political donations and get dirty money out of our politics.
«We will ban MPs and senior staff from accepting lobbying jobs after they retire and require the publication of the subject of all meetings with lobbyists while still in office.»
The lobbying policy sets the Greens apart from the two major parties at a time when it has become common for Liberal and Labor politicians and advisers to join industry groups or lobbying firms after leaving positions in Parliament House.
Loading
Labor has proposed tougher controls on political donations, including a lower threshold for the disclosure of payments to political parties, but the Greens have gone further by calling for a cap.
Senator Di Natale has also joined Labor in calling for a federal anti-corruption commission.
The speech to the National Press Club defends the Greens' policy record at a time of pressure on the party's support from the rise in Labor's primary vote since the last election in several opinion polls.
Senator Di Natale will note that the Greens were first to put a motion to Parliament to seek a royal commission into the banks, the first party to call for same sex marriage and an early advocate for a national integrity commission when the Coalition opposed the idea.
Loading
He will also note that Greens Senator Jordon Steele-John led the call for the royal commission into the treatment of people with a disability.
On income inequality, he will pledge a $75 increase in the Newstart allowance for 907,000 people, a contrast with the Labor policy of reviewing the payment without committing to an increase.
Senator Di Natale will argue that a Labor government should negotiate with the Greens rather than attempt any agreement on energy and climate change with the «coal-hugging» Liberals and Nationals.
«Our history shows that we can work constructively with Labor,» he says in the draft speech.
The Greens fell out with Labor over the Rudd government's attempt to legislate an emissions trading scheme in 2009.
David Crowe is Chief Political Correspondent of the Sydney Morning Herald and The Age.