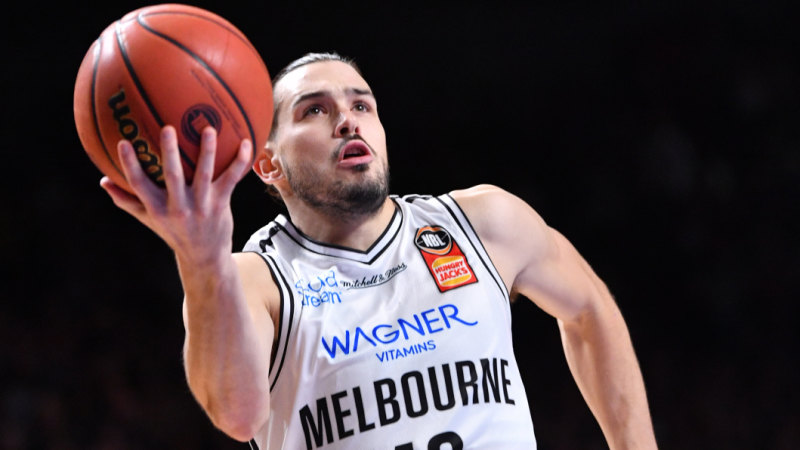 Loading
«I'd say I'm a little more relaxed. I'm sleeping like a baby at night these days, maybe I wasn't last year," Goulding said on Wednesday.
«But that same hunger is there, that same desire to feel those emotions and have that experience again with the same teammates and some new teammates and new people around the club. That hunger is still there and I don't want anyone else to feel that, any other team.»
Goulding is the standard-bearer for Melbourne, the barometer of their form and mindset, and after 10-day break for the FIBA window he says his side can't wait to hit the court on Thursday night.
Melbourne coach Dean Vickerman gave his side extra rest for a good part of the break before pushing his side for short but sharp sessions this week.
Andrew Bogut has his Kings playing their best basketball and they have a similar feel to Melbourne last season: a talented team trying to claim a long-awaited title. In the other semi-final, Perth Wildcats and Brisbane Bullets have every chance to claiming the championship.
While many around the league would have loved a United v Kings grand final, they will instead get that in the semis.
«The reality of the playoff setup in this league means that it can't get any bigger than a semi-final — there are the top four teams involved, in other leagues around the world you have eight or 10 teams in finals,» Goulding said.
«But there is just four here, a quick turnaround and a quick three-game series so you have to treat it like a grand final and if you are lucky enough to get through then re-adjust your mindset and do it all over again.»
Vickerman is pushing himself not to exhaust star point guard Casper Ware, who he believed was fatigued in Melbourne's last clash with the Kings, which they lost in Sydney.
Back-up point guard Peter Hooley has stood up for Melbourne for much of this season and versatile guard Mitch McCarron can also play at the point.
«We really turned the ball over in that second quarter and allowed their running game to get going,» Vickerman said.
«As I look back and reflect — I didn't sub as well as I should have, so when people get to that fatigue point that you get them some rest and trust your bench can do a good job.
«I have to keep trusting that team and the way I sub is important.»
Melbourne United play the Sydney Kings at Melbourne Arena in game one of their NBL semi-final series on Thursday at 7.50pm. Game two is at Qudos Bank Arena on Sunday at 2.50pm and game three, if needed, is at Melbourne Arena on Tuesday at 7.50pm.
Roy Ward is a Sports writer for The Age.