The Few Who Do is the latest project from Marc Fennell and Jan Fran, hosts of SBS Viceland's The Feed. Premiering on Friday, March 1, The Few Who Do is a fortnightly podcast that explores a single newsworthy topic each week, from artificial intelligence, the Me Too movement, to fast fashion.
«Jan and I present an issue or challenge facing the world that could be anything from the challenges of transitioning genders in the workplace to why don't we have a high-speed rail network between Sydney and Melbourne,» Marc Fennell explains.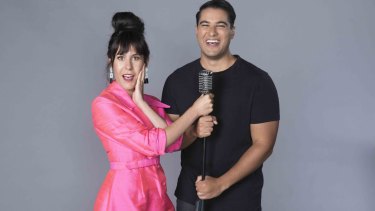 «[We] each bring a different person into the conversation who has a different approach to that challenge. They could be entrepreneurs, activists or just an ordinary Australian with an extraordinary plan. We tease out their solutions because, ultimately, complex problems can take more than one approach to solve.»
Jan Fran continues: «I would say that it's a bit of a blend between an interview show, a kind of a doco series, but also just two friends sort of chatting, which I think are well-known podcast formats in themselves. But this is something that brings all of those elements together.