The ACT Valuation Office's own landlord has labelled the territory government's increases to commercial rates as «grossly unfair», after rates on the office's own block skyrocketed from $100,000 to $1.4 million in three years following a revaluation.
Evri Group has owned 220 Northbourne Avenue in Braddon since 2000, and has had the ACT government as a long-time tenant.
Katie Burgess has the inside track from the ACT legislative assembly.
Splash 'n' grab: Barilaro promises new QBN courthouse if re-elected
The NSW Coalition and Labor opposition have stepped up their fight for the Monaro electorate with separate announcements around justice-system funding in Queanbeyan on Thursday.
Will the town get a new police station?
Finbar O'Mallon has been following the issue.
Enlighten heralds a magical time in Canberra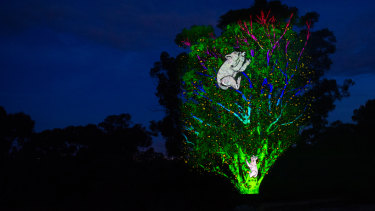 Canberra is entering arguably its most magical time, the autumn of warm days and cool nights — made even more special by that otherworldly, nocturnal beauty of Enlighten and rolling spectacles of hot air balloons, fireworks and orchestras in the park.
To capture the mood, the Enlighten Festival starts today and continues March 17.
Megan Doherty tells us what to watch out for and when to do it.
The Defence Force is developing killer robots — with hearts of gold
The Australian Defence Force is set to spend more than $5 million to develop battlefield robots which have a sense of morality.
It's commissioned the University of New South Wales in Canberra and the University of Queensland to find ways to make machines behave in an ethical way in warzones. The universities will spend an additional $3.5 million in what would be world-leading research.
Here's my report on the search for machines that can kill but know right from wrong.
John Mackay calls time on Canberra Raiders board
It took John Mackay two seconds to join the Canberra Raiders board — but 19 years to leave.
Now, he's decided it's time to refresh the board, and also to further improve its gender balance.
He told David Polkinghorne why he made the decision as he reminisced about the big moments.
Today's cartoon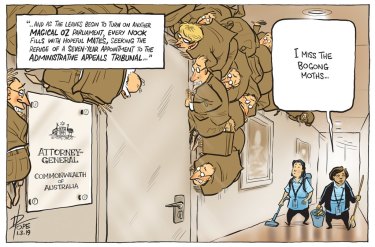 Today's weather
Steve Evans is a reporter for The Canberra Times.