There are ructions over land and business in Fyshwick.
One small business owner was hit with a valuation rise upwards of 300 per cent in a single year on a block of land she describes as a «sitting duck», with conditions meaning it can only be used for storage or parking.
Daniel Burdon and Katie Burgess have this important story.
ACT government considering raising London Circuit
The Barr government is considering a radical change to the heart of the city.
It's looking at raising London Circuit to increase the amount of developable land in the heart of Canberra.
The ramp from London Circuit to Commonwealth Avenue could also be an alternate route for the second stage of light rail, documents show.
Katie Burgess has the full details on this plan and its implications.
Your complete guide to the 2019 Night Noodle Markets
We have everything you need to know — do you join a long line assuming there must be something rewarding at the other end or do you throw caution to the wind and try something new?
And what's back on the menu?
Karen Hardy is the person who knows the essentials that you need to know.
Belconnen Markets store holders fear effects of redevelopment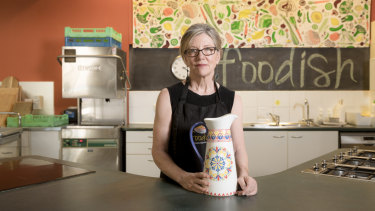 Business owners at Belconnen Markets are fearful for their futures after being kept in the dark about plans to demolish and redevelop the existing market hall, they say.
A proposal by the owner of the site, Elanor Investors Group, would see store holders within the main market hall on Lathlain Street temporarily relocated before the building is demolished in early 2020.
It is unclear where they will be relocated to.
Cassandra Morgan reports.
'It's the right time': McKellar makes big back-row change for NZ clash
ACT Brumbies coach Dan McKellar has decided to pull a selection trigger for the team's New Zealand mission, firing Pete Samu into the starting side for the first time to link with return star David Pocock.
The Brumbies flew to Palmerston North on Wednesday and will be chasing their first win across the Tasman in five years when they play the Wellington Hurricanes on Friday.
Chris Dutton runs his eye over the side and the prospects.
Steve Evans is a reporter for The Canberra Times.