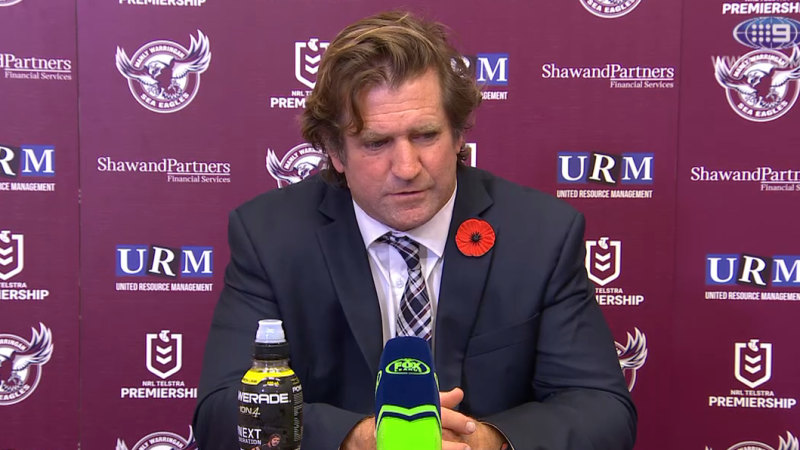 He harbours no hard feelings toward the former Canterbury mentor but can see why fans may feel otherwise.
«I caught the last year of Des and it was not only a tough time for him but a tough time for the club,» Martin said.
«I guess there is a love-hate relationship there with him.
«For me, personally, I am kind of glad I missed most of that. I am just excited to play against him.
«I think the way we are going and the way are they going, it will be a really good game.»
Martin may not have made his debut until after the Hasler saga finally reached its crescendo but one player who did encounter the full Hasler experience was prop Aiden Tolman.
He also understands why fans may treat Saturday's clash as a grudge match. «I can understand that, for sure. Our fans and members are very passionate people and they want to win every weekend,» Tolman said.
«When things happen at the club that are out of our control, they just do their best by turning up week in, week out.
«From our point of view, I think the club did it clean in the end and we have moved on well. We brought Dean in and there has been a lot of change since then.
«It's a brand new club here and within these walls — definitely for me — there is no grudge match against Des. He moved on, that happened 18 months ago now.
«We obviously want to get the win over them this weekend but from a footy club perspective it is business as usual.»
Tolman also revealed the softer side to Hasler, who is often portrayed as the mad scientist of NRL coaches.
«I've said it before but Des was great for me. Both from a footy point of view and some family things as well once you have kids,» he said.
«Things don't go to plan sometimes but he was there for me and helped me out during my time of need.
«He does that stuff for his players and he's been around a long time.»
Sam is a sports reporter for The Sydney Morning Herald.