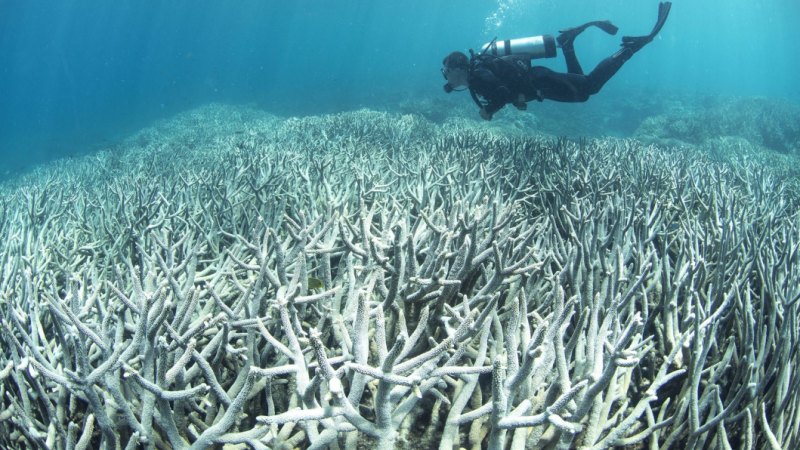 Ms Enoch said excess nutrients caused algal blooms which could be toxic to coral and was linked to outbreaks of crown-of-thorns starfish, while sediment smothered ocean habitats, including seagrass, which was food for turtles and dugongs.
The proposed changes would:
set nutrient and sediment load limits for reef catchments;
set minimum practice standards that limit nutrient and sediment run-off from sugar cane, grazing, bananas, grains and horticulture;
ensure there is no decline in water quality from new development; and
provide a regulation-making power about collecting data from the agricultural sector.
Currently, only grazing and sugar cane production within three reef regions are regulated. It will be extended to other industries and expanded to all six Reef regions.
Katter's Australian Party MP Nick Dametto said he feared farmers would suffer from bureaucratic green tape if the bill was passed.
«This bill is a complete assault on farming and dismisses the important work our growers have already done to improve Great Barrier Reef water quality and reduce fertiliser and sediment run-off,» he said.
«At every turn the industry has complied with tighter and tighter regulations, yet this state Labor government keeps shifting the goalposts.»
Mr Dametto said the changes would impose «big brother» style supervision on every day farming decisions.
«I think it's particularly insulting for this bill to force growers to provide an environmental impact statement if they want to crop an existing part of their farm they have cropped in the past,» he said.
«I'm also extremely concerned about the bill giving the government power to demand information from any advisor or company working with cane farmers.
Loading
«This is big brother at its worst and will do nothing but erode trust between industry and government.»
AgForce general president Georgie Somerset said the extension of current regulations to grain growers and graziers, and the inclusion of all six reef catchments vastly increased the impact on broadacre agriculture.
«This may stifle plans to expand the grain industry in northern Queensland by restricting new farms,» she said.
«The necessity for graziers to develop a stocking plan and a schedule of activities to improve areas in poor land condition, and to keep these records for six years is a significant impost on producers, many of whom are recovering from floods or still in drought.
«Just when government should be reducing the level of red tape, here is another impost of detailed record-keeping imposed on all producers.»
Mrs Somerset said the government must consent widely with producers in affected regions.
«Otherwise they will end up introducing laws as incomprehensible and ineffective as their vegetation management legislation,» she said.
Labor's clash with the agriculture sector comes after it passed controversial contentious laws restricting farmers' rights to clear vegetation from their properties in May 2018.
Queensland Farmers' Federation president Stuart Armitage said increasing regulation would undermine progress achieved under voluntary programs.
«If passed, this bill will stifle much-needed flexibility and sustainable growth in several established agricultural industries across the reef catchments, including sugar cane, horticulture, grazing and grains,» he said.
LNP environment spokesman David Crisafulli said the opposition would «be putting forward a plan that protects the Great Barrier Reef at an unprecedented level while ensuring the protection of land rights».
Felicity Caldwell is state political reporter at the Brisbane Times