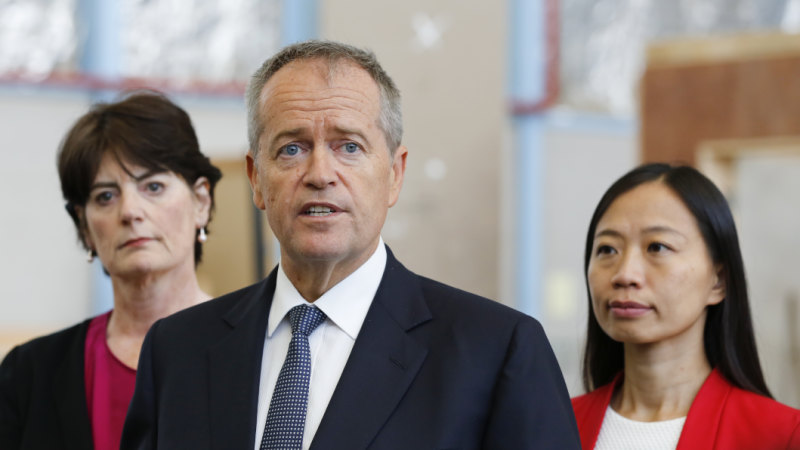 «Labor is absolutely dedicated to a multicultural Australia,» Mr Shorten added, according to a summary of his answers posted on the site. «I have contributed half of my life to this, and will continue to do so.»
However, among about 60 questions in Chinese and English posted ahead of the session, just one had dealt directly with Mr Daley's comments. The author, giving her name only as «Lisa», asked how Mr Shorten had «evaluated» them and what impact they would have on the state and federal Labor.
Another questioner, 'TheTrueDaring», asked about One Nation and that party's interest in «all Australian having guns», noting «Australia is already very unsafe».
Mr Shorten said Labor would put «One Nation and all other extreme right parties at the very bottom» of its preferences, adding that was something Prime Minister Scott Morrison «can't convince» his party to do.
Visa and immigration-related matters featured prominently, with concerns raised about the length of time processing is taking especially for parents. «It has seriously affected the integration of society and arrangements for many people,» a contributor named «Kirk» said.
«The questions posed on WeChat to Bill Shorten reflect the concerns of citizens across Australia», says Linda Jakobson, chief executive of the China Matters, a policy advisory group that last week launched its «New China narrative for Australia» in Canberra.
«There was one question about about parental visitation visa issues and another about racism, both of which would be of particular interest to all migrant communities in Australia,» she said.
Negative gearing, Australia's defence spending, and concerns about allegations of Chinese spying also featured among pre-session questions. Many of the responses were Mr Shorten's regular political talking points on the economy, such as a plan to bring tax cuts to 10 million people and encouraging more renewable energy to help lower power prices.
The smattering of post-session comments were mostly positive, with a contributor «Hong» referring to Labor's track record, particularly Prime Minister Bob Hawke's decision to grant permanent residency to thousands of Chinese students in Australia in the aftermath of the 1989 Tiananmen Square massacre in Beijing.
«For a long time, I have felt a great gratitude and support for the Labor Party,» the contributor said, adding he hoped Mr Shorten «won't dash our hopes» if he becomes Prime Minister later this year.