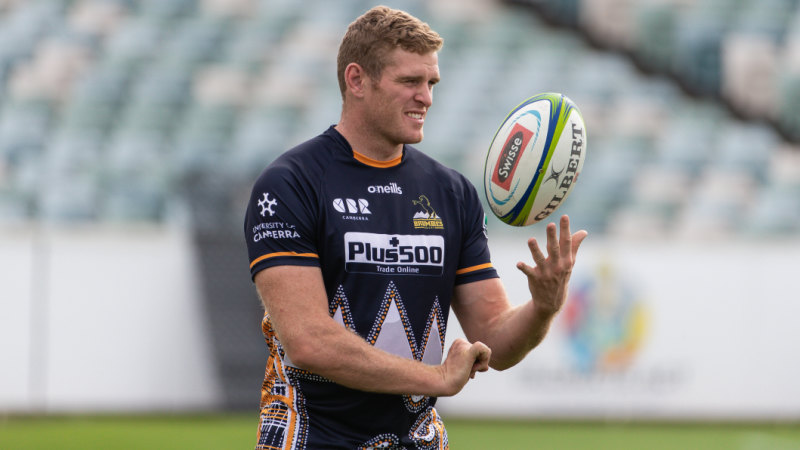 Loading
The task will be made all the more difficult as it marks the Crusaders first home game since 50 people were killed in a shocking terrorist attack in Christchurch two weeks ago.
Cusack admits it will be tough knowing what to expect across the ditch this week but backed the Brumbies to deliver a drought-breaking win.
«The break has been awesome for us, it came at a good time. We didn't get the results we wanted in a few games there so it's a nice little time to regroup and resettle,» Cusack said at fan day in Wagga on Sunday.
«We haven't played to our full potential in the majority of our games, so regrouping like this and putting our mind to a very strong task and very strong opponent, the Crusaders, is good.
«Their preparation has been disturbed which is obviously well-known and it's going to be a very interesting one over there.
«They're probably going to put on a strong performance, they're very strong at home anyway, they always are, big strong boys with a lot of ability and excitement.
«They deserve to be top of the table and they'll probably be hard to move off the top as they continue to play well. We hope to go over there and put in a good stint and pip them at the post.»
Cusack has enjoyed his busiest start to a Super Rugby season after being called upon to fill the void of injured back-rower David Pocock.
Brumbies coach Dan McKellar has started Cusack in four games and been pleased with his work rate, but the former Olympian believes he has more to give.
«I've enjoyed getting a fair few more minutes… but personally I probably haven't performed to where I'd like to perform. I could probably be a bit stronger,» Cusack said.
«I'm comfortable but I'm probably my harshest critic so that's where the reality sets in, everyone is their harshest critic and you probably take it a little bit based on results as well.
«I'm looking forward to keeping building this season and getting into good form.»
SUPER RUGBY ROUND EIGHT
Saturday: Canterbury Crusaders v ACT Brumbies at Christchurch Stadium, 3.15pm
Eamonn Tiernan is a sports reporter with The Canberra Times