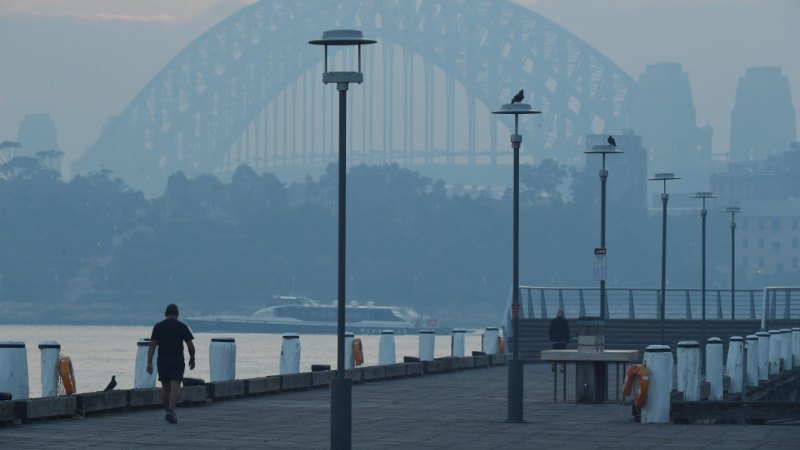 Gabrielle Woodhouse, a duty forecaster at the Bureau of Meteorology, said temperatures over the coming week would continue to be on the warm side, running about 5 degrees above the norm for May.
«A high-pressure ridge is sitting pretty much across the state,» rebuffing cold fronts from the south that might otherwise have stirred things up, Ms Woodhouse said.
Conditions are favouring temperature inversions to set up over the Sydney Basin, with warm air aloft serving as a lid to keep smoke from rising. The lack of horizontal winds means the pollution is not being pushed out to sea.
So far this month, only one day has failed to top the 19.5-degree average maximum. With daily-time readings tracking about 3 degrees above that mark so far in May, odds favour Sydney's record hot start to the year being extended to make it the hottest January-May period in 160 years of data collected at Observatory Hill.
Inspector Shepherd said authorities had planned to complete 56 per cent of their annual prescribed burning target for the year in autumn alone.
That goal would have been met given how dry the vegetation is if not for the modelling showing smoke plumes would not dissipate fast enough over the Sydney Basin.
Sydney's other sources of pollution — such as the rising use of wood stoves as overnight temperatures drop and the regular exhaust from transport — also work to restrain what hazard-reduction burns can proceed.
«What we don't want to see is a smoke-locked community for days — or even weeks — on end,» he said.