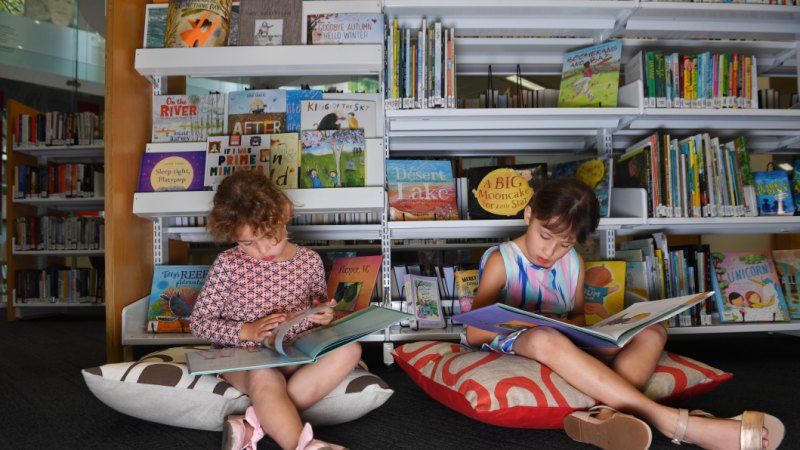 Following the opening of the new Michael Crouch Family Galleries, the refurbished Dixson Galleries
and purpose-built children's learning Centre funded through a $1 million donation from
philanthropist John B Fairfax, the library plans to open a new Children's Library that will, for the first time, provide a dedicated area for children and families to browse the shelves, sit down and read a book.
A staff training room will make way for an informal space designed around the enjoyment of reading for children aged up to 16 years, according to library manager, Philippa Stevens.
The State Library will partner with the State Library Foundation to raise $300,000 for the project and is asking for public donations to meet the cost of purchasing thousands of books needed to stock the new library shelves.
Resources for the new Children's Library are to be the focus of the foundation's annual appeal for
donations.
Traditionally, the State Library has not been seen as a place for children, Dr Vallance said, organised
as it is around the Mitchell Library and its rare book, map and manuscript collection, and the State
Reference Library, with its repository of scholarly and research sources.
«While not in any way taking away from the library's historical focus and strengths, the library is
working to re-establish its relevance to the whole community and children and adults are pretty
important to the community,» he said.
«The State Library has been very prestigious, to some people a very intimidating institution, and a lot of parents who have come here with children haven't known what to do with them which I think is a huge shame given children are some of the most voracious readers in our community.»
Would he like it if the library became a destination for mothers' groups, children and their parents
and carers? «I'd be delighted, this place is for everybody.»
Dr Vallance is hoping it might too become a resource for scholars, critics, and writers interested in current trends in children's literature.
Loading
A designer is soon to be appointed and the Children's Library could be open as early as October, with a major exhibition on May Gibbs planned for later in the year.
The energetic Dr Vallance's next project is to find a way for readers to borrow out some of the latest titles in the collection books using existing library resources, not something the library has done since the 19th early 20th century (1909).