AMP Capital has recorded a resounding win in an auction to buy Infratil's stake in the ANU Student Accommodation auction. This morning Infratil announced AMP Capital will buy its half share in the 30-year concession — and also secured the 50 per cent owned by one of Infratil manager Morrison's private clients.
It means AMP Capital will buy full control of the student housing project and it is understood to be paying more than $700 million for the privilege. Macquarie Capital advised AMP Capital and is helping fund the deal. The funding package was said to be a key reason why AMP Capital emerged from the auction ahead of rival infrastructure manager Plenary Group, which also made a binding bid.
Infratil first announced plans to seek to sell its 50 per cent stake in November.
«We continue to believe that the ANU portfolio is the standout portfolio in the on-campus purpose built student accommodation sector in Australia in terms of both scale and quality. However, the broader platform Infratil intended to develop using the ANU portfolio as a cornerstone has not eventuated,» Morrison & Co executive Mark Mudie told the market this morning.
Infratil will instead focus on renewable energy, retirement services, and data and connectivity. Read the Street Talk item here.
Asaleo Care has sold its tissue business to Solaris Paper for $180 million. The brands changing hands include Sorbent, Handee Ultra, and Deeko. Asaleo will keep its Australasian personal care and business to business operations, and the consumer tissue business in New Zealand the Pacific Islands.
«The sale proceeds will significantly strengthen our balance sheet, reduce net debt and improve our leverage ratio,» Asaleo's chief executive Sid Takla told the market this morning.
«The sale enables us to concentrate on our core, higher margin, less capital-intensive businesses in Personal Care and business to business and continue to innovate and invest in our brands for long term growth.»
Asaleo last traded at 89.5 cents, up from an all-time low of 65.5 cents in December.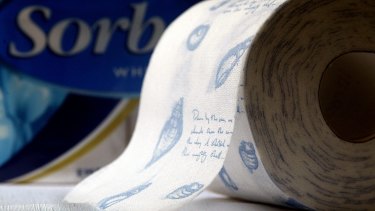 Global miner Rio Tinto has confirmed that Tropical Cyclone Veronica will cut its iron ore production in 2019, but said it remains on track to meet the «lower end» of its full year production guidance.
The miner said Pilbara iron ore operations are resuming following the cyclone, but the cyclone damaged its Cape Lambert A port facility.
«As a result, Rio Tinto has declared force majeure on certain contracts and is working with its customers to minimise any disruption in supply,» the miner said.
Rio said the impact of the cyclone, combined with damage caused by a fire at the Cape Lambert A facility earlier this year, would result in lost production of about 14 million tonnes.
«As a result Rio Tinto's Pilbara shipments in 2019 are expected to be at the lower end of the 338 and 350 million tonnes (100 per cent basis) guidance provided,» Rio said. Shares in Rio Tinto are nearing the $100 mark, with the stock closing up 1.6 per cent on Friday, at $97.91.
Funtastic warns it will deliver a loss for the second half of 2018-19 and margins will be lower than originally expected because of delays in Chill Factor products and the re-launch of Pillow Pets. It is also waiting to see how successful Toy Story 4 is. Accounts filed this morning show net profit for the first half down 60 per cent to $14.3 million.
«Additionally, key retailers have become increasingly cautious following the relatively weak fourth quarter of 2018 retail sales and widely reported weakening of consumer confidence and this is expected to further impact revenues and margins in the second half,» Funtastic told the market.
It has secured $6 million in funding at 12 per cent interest from largest shareholder Jaszac, and has not yet selected a new chief executive from a candidate short list.
IG MARKETS SPONSORED POST
SPI futures up 18 points or 0.3% to 6189
AUD +0.3% to 70.96 US cents
On Wall St: Dow +0.8% S&P 500 +0.7% Nasdaq +0.8%
In New York, BHP +1.2% Rio +1.4% Atlassian +3.6%
In Europe: Stoxx 50 +1% FTSE +0.6% CAC +1% DAX +0.9%
Spot gold +0.2% to $US1292.38 an ounce
Brent crude +0.8% to $US68.39 a barrel
US oil +1.4% to $US60.14 a barrel
Iron ore +2.5% to $US86.81 a tonne
Dalian iron ore +1.9% to 633 yuan
LME aluminium +0.5% to $US1912.50 a tonne
LME copper +1.9% to $US6482.50 a tonne
2-year yield: US 2.26% Australia 1.46%
5-year yield: US 2.23% Australia 1.43%
10-year yield: US 2.41% Australia 1.77% Germany -0.07%
US-Australia 10-year yield gap: 64 basis points
Good morning and welcome to Markets Live. Your editor today is Lucy Battersby ([email protected]).
This blog is not intended as financial advice.
IG MARKETS SPONSORED POST
The ASX is set for a bright start to the month on the back of a strong performance by Wall Street on Friday.
A new day, week, month and quarter today; and what a difference a little time can make. 3 months ago, at least for some, global financial markets stood at the brink of ruin. It was December 24 last year that the S&P500 hit its low, but it wasn't until the start of January that something resembling a turnaround in US stocks transpired. Fast forward to now, and Wall Street is over 12 per cent higher, and though at stages has looked extremely vulnerable to turnarounds, or at least pull-backs, to date, no such thing has occurred. And now, after Friday's trade, the whispering speculation is whether the S&P is headed for new all-time highs.
Signs of a pick-up in risk appetite are becoming more apparent on the ASX, though. The play into tech and bio-tech are always good signs. A fluke rally in iron can persist in the short-term and keep the materials space performing well. The fall in the Australian Dollar and RBA rate expectations has done its bit to bolster the market as well, attracting capital to our markets, and inspiring a chase for yield in defensive sectors.