The Australian Chamber of Commerce and Industry (ACCI) said the government should focus on reducing its spending, improving the development of skills and helping more young people find work. It said the Australian Securities and Investments Commission's fees for small business needed to be reduced and the government needed to capitalise on free-trade agreements.
ACCI chief executive James Pearson warned the government to avoid the temptation to increase spending with an election looming.
«Now is not the time to loosen the reins,» Mr Pearson said. «The key priority should be to put in place a plan to reduce net public debt and drive economic growth over the medium to longer term.
"Any new government initiatives should aim to increase productivity and improve our international competitiveness, so that businesses can flourish and create wealth, opportunities and jobs.
«And every dollar, particularly in the big spending, complex areas of government, should be spent wisely."
PwC chief executive Luke Sayers hopes the budget would focus on ways of encouraging productivity growth.
He said business would like to see an end to the energy policy vacuum with measures that tackled both emissions and prices.
Broad tax reform would also be in the nation's interest, but he said this seemed likely to remain a «pipe dream».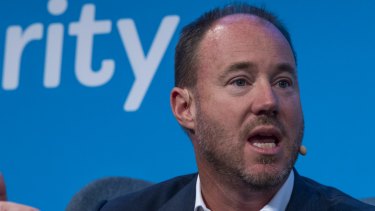 Loading
Mr Sayers said there was a «pause» underway in corporate Australia as organisations warily eyed the uncertainty of the budget, the looming election, the fallout from the royal commission and risks overseas and that could get worse.
«[Businesses] could be too conservative, too focused on compliance and therefore hamper the growth and optimistic part of their organisation's agenda,» he said. «We have got to get through both of those things [the budget and the election] and get our optimism back and take the country forward.»
The Australian Industry Group (AI Group) said there were significant risks to the economy from high household debt, falling property prices, a constrained credit outlook and the impacts of high energy prices on industry.
While it said jobs growth had been strong, there were still high rates of underemployment.
«Ai Group would favour accepting a slower pace of fiscal consolidation in the 2019-20 year rather than risk adding to the slowdown in momentum and further exposing the frailties in the labour market by tightening fiscal policy in an attempt to preserve the thin surplus estimated for 2019-20,» it said in a statement.
And every dollar, particularly in the big spending, complex areas of government, should be spent wisely.

AACI chief executive James Pearson
It said that while inflation remains below the Reserve Bank's target, real wage growth appears to be rising gradually but with a muted near-term outlook for the pace of productivity improvements.
«In this environment, Ai Group proposes modest and targeted allocations to underwrite medium to longer-term productivity growth and to reinforce social cohesion with measures to address entrenched youth unemployment and underemployment.»
Anna Patty is Workplace Editor for The Sydney Morning Herald. She is a former Education Editor, State Political Reporter and Health Reporter. Her reports on inequity in schools funding led to the Gonski reforms and won her national awards. Her coverage of health exposed unnecessary patient deaths at Campbelltown Hospital and led to judicial and parliamentary inquiries. At The Times of London, she exposed flaws in international medical trials.
Mathew Dunckley is business editor for The Sydney Morning Herald and The Age. Based in our Melbourne newsroom, Mathew has almost 20 years experience as a journalist and editor.