«There are people out there who hold extremist views that may well be motivated towards violence and our role is to prevent that.»
He noted that the accused Christchurch shooter, who killed 50 people in New Zealand mosques, lived «not too far from Queensland».
«We have seen from the events in Christchurch recently, those tragic events, that we have to be on top of our game — and we plan to be, for now and forever as long as we are policing in Queensland,» Deputy Commissioner Gollschewski said.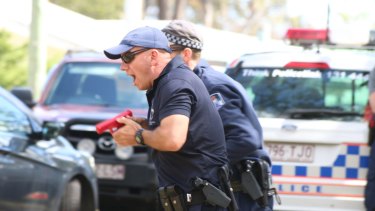 Police minister Mark Ryan said government was also embedding 85 new counter-terrorism specialists statewide.
"As the events in Christchurch have illustrated so painfully, no country is immune to the threat posed by those who would attack our peaceful, democratic way of life,» he said.
"This new counter-terrorism training facility is the next step in ensuring our tactical specialists and frontline police officers are expertly trained for whatever threats arise.»
The «scenario village» being built at the new centre will include a service station, shopping centre, railway station with train carriages, nightclub and an office block.
Among other things, officers will practise using explosives and high-powered weapons to enter places of mass gathering under siege.
Toowoomba's FKG Group has won the contract to build the centre, which was expected to be ready by July 2020.
Lydia Lynch is a reporter for the Brisbane Times