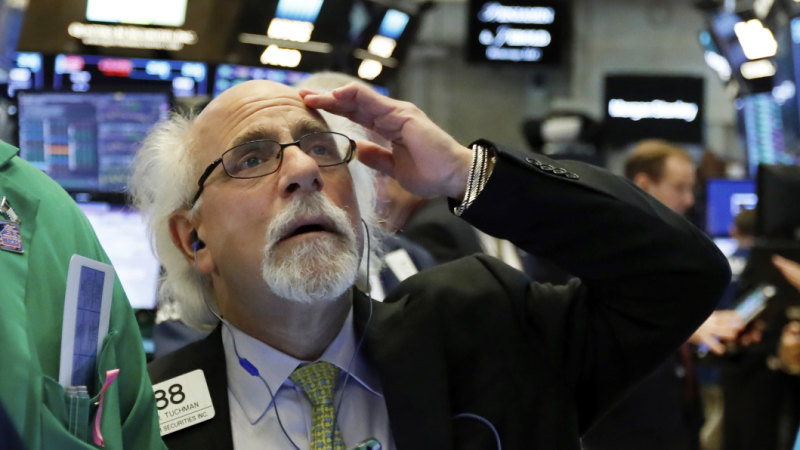 The 10-year German bund yield crashed below zero on Friday after IHS Markit's gauge of manufacturing orders dropped to slump levels of 40.7, last seen in 2009. Can we now stop pretending that Germany is in rude health, briefly held back by new car standards (last September) and low water levels on the Rhine?
The eurozone has no lender of last resort. The ECB can act only in union with the bailout fund, which requires a Bundestag vote [a vote in the German parliament]. The sovereign/bank «doom loop» never left us.
Don't bet on China
The markets are hoping the Chinese will come up with a fiscal bailout for the world. This is to court fate. China is in the grip of a combined cyclical and structural slowdown.
Capital Economics says its proxy measure of the Chinese economy points to growth of 4 per cent to 4.5 per cent over the course of 2019. Output will stabilise but there will be no roaring rebound.
Can the Fed save the day for us all? Its frantic retreat from the December policy blunder is certainly a sight to behold. The Fed has taken all rate rises off the table for 2019. Credit markets have gone a step further, pricing a rate cut this year.
Loading
Patrick Perret-Green, from ADMacro, says the last time the Fed did such a pirouette was in late 2000 at the end of the dotcom boom, when it switched suddenly from a hawkish posture to a half a percentage point emergency cut and then another half a percentage point cut the same month.
Even that was too little, too late. The damage below the waterline from previous monetary tightening was already irreversible.
This time the damage from Fed tightening has been amplified by the world's US-dollarised financial system. Rising three-month dollar Libor rates are acting as slow torture for global borrowers with $US4 trillion of debt priced off this contract.
Corporate debt trap
UniCredit says America's corporate debt trap is closing. Company liabilities have jumped from $US2.5 trillion to $US6.5 trillion in nine years, and two thirds of this has been frittered away on share buybacks, M&A, and the like.
This is the Faustian bargain of QE [central banks buying government bonds and other assets to raise money supply]. It encourages such action.
Output may bounce back over coming months. China may crank up hyper-stimulus just in time. A US-China trade deal may restore animal spirits. A Brexit deal may unleash pent-up investment on both sides of the Channel.
Yet we are dealing with the balance of risks. The red alert in the US and European bond markets screams caution.
Just remember, if you get this wrong and the world economy topples over into a deflationary vortex, the ECB, Bank of Japan, Bank of England and the Fed have very little firepower left to fight back.
Listen to the bund.
The Daily Telegraph, London