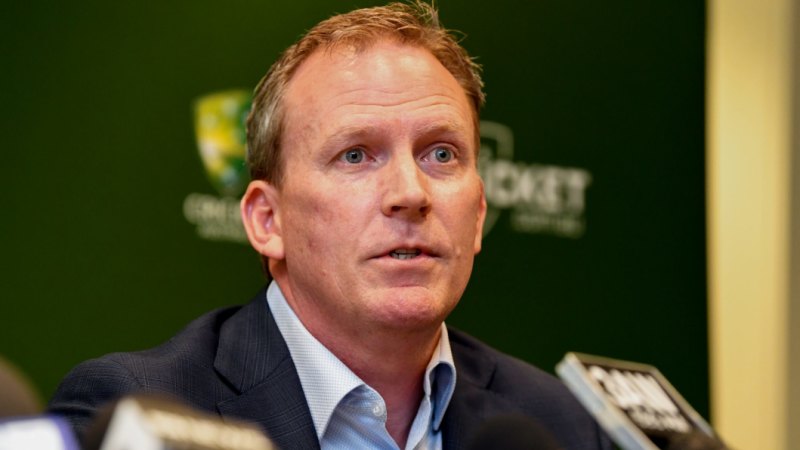 CA's response at the time was that it supported this recommendation but would «implement it by using and enhancing existing mechanisms, rather than adding new structures and creating additional bureaucracy», a move that has been questioned by players.
CA chief Kevin Roberts said on Thursday the review had been an «important item on the agenda» at this month's board meeting in Sydney.
Loading
«We have got a team working with stakeholders around Australian cricket, including the ACA, state and territory associations, that are working on the implementation of those recommendations,» he said at the Melbourne Press Club.
One recommendation was for CA and the ACA to end their outwardly hostile relationship, a call they have agreed to do although this remains a work in progress. The key figures of the two bodies have met a handful of times since, including having dinner together before this month's CA board meeting.
Another recommendation was that CA commission a review of the high-performance unit, something the governing body has done and subsequently agreed to have state and territory associations have a greater input in the development of the next generation of talent in the men's and women's programs rather than the majority of resources be directed to the centre of excellence in Brisbane.
Players have welcomed this but await the finer details in terms of resources and finances.
«We really want states and associations to have a strong sense of identity in Australian cricket and we also believe passionately in returning to having a greater focus on the importance of domestic competitions,» Roberts said.
«State and territory CEOs, for the first time in December, became a part of what is now known as the Australian cricket leadership team which symbolises how we are starting to work together as a more united sport.
«We are also in the process of recruiting an executive in high performance whose sole priority will be to be joined at the hip with states and territories in the running of domestic competitions and developing the talent of the future.»
Loading
Roberts said the CA board had been updated on how the executive expected to implement change and how the public could check this had been completed.
«We put the status of the implementation up to let the board know where we were up to, to seek guidance on next steps and the principles that we have used to work collaboratively with the ACA, who we had dinner with the night before the board meeting to discuss that and various other matters and to work with state and territory associations as well,» he said.
«Pretty soon you will seeing updates on the status of implementation on the likes of the Cricket Australia website — it's not there just yet.»
Roberts said there was a thirst for change in Australian cricket, in part to revert to «traditional principles and and some of it is about Cricket Australia becoming a more contemporary organisation».
Jon Pierik is a sports writer with The Age, focusing primarily on AFL football, cricket and basketball. He has won awards for his cricket and basketball writing.
Andrew Wu writes on cricket and AFL for The Sydney Morning Herald