The Australian Council of Social Service (ACOSS) is also urging Labor to commit to increasing Newstart, saying its pledge last year to «review the Newstart allowance within 18 months» of potentially winning government would waste time.
Ms Westacott said the Australian Productivity Commission should examine the causes of entrenched disadvantage including poor literacy and long-term unemployment to improve the coordination of services across all levels of government.
«It could consider how best to draw on international evidence such as in New Zealand where people have made serious inroads into these problems,» she said.
«Entrenched disadvantage stems from a complex set of challenges including deep-rooted poverty, family violence and addiction, mental illness, chronic health conditions, poor education and homelessness.
«As a country, we need to finally act to understand why generations of the same family are locked in entrenched disadvantage. This needs to be a priority.»
Ms Westacott said the Productivity Commission should also be tasked with examining why such a large number of people are remaining on Newstart long-term and provide recommendations on how to improve their situation in the short-term.
ACOSS chief executive Cassandra Goldie said it was not necessary for a future Labor government to review the need to increase Newstart.
"The evidence is already in. Newstart is not working. The rate has not been increased in real terms in 25 years while the cost of living for people on low incomes has increased dramatically, especially housing,» she said.
"Both major parties must commit to increasing Newstart and related allowances must be increased as a matter of urgency by at least $75 per week."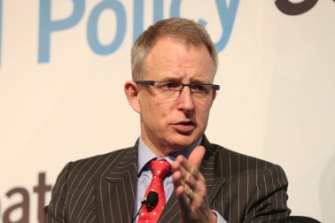 The Minister for Families and Social Services Paul Fletcher said the Coalition believes the best form of welfare is a job.
He said the Newstart rate «is adequate with respect to the purpose the payment serves».
«Newstart is intended to be a short term, transitional payment designed to assist people transition into the labour market,» he said. «Additionally, 99 per cent of Newstart recipients receive more than just the base rate of Newstart."
Labor's social services spokeswoman Linda Burney said it would «undertake a comprehensive review of the adequacy of Newstart and associated payments» if it wins government.
"A proper review is needed in order to identify what parts of the system need to change and how to pay for it,» she said. "The review will focus on how Newstart can best alleviate poverty, but also help people return to the workforce."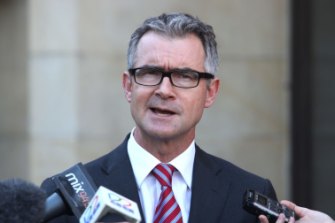 James Pearson, chief executive officer for the Australian Chamber of Commerce and Industry said the ALP's living wage policy could see minimum wages increase at a faster rate than almost everyone else's wages.
«It would mean that lower skilled workers will get larger increases than their skilled workmates,» he said.
"That will increase pressure for wage rises across the board, simply because of a change in how the minimum wage is set."
Anna Patty is Workplace Editor for The Sydney Morning Herald. She is a former Education Editor, State Political Reporter and Health Reporter. Her reports on inequity in schools funding led to the Gonski reforms and won her national awards. Her coverage of health exposed unnecessary patient deaths at Campbelltown Hospital and led to judicial and parliamentary inquiries. At The Times of London, she exposed flaws in international medical trials.