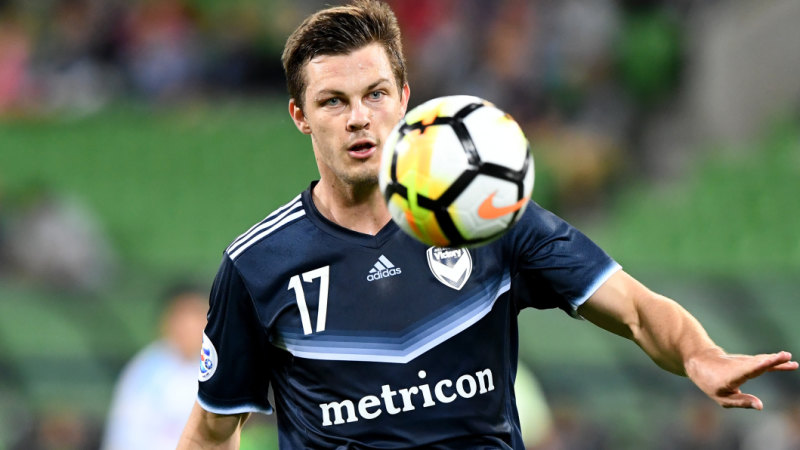 «It's intense, especially for the Korean players, their contracts can vary up to 30 per cent if they get relegated or promoted,» he said, explaining the desperation to beat the drop.
«You have your team room you go to every day before training, you have your bed, your boots … the foreigners had apartments outside of the club house but a lot of the players live in the club house.
«For a Korean player it's normal. They live there, sometimes their partners live in the city in Seoul.
«But we had four foreigners, two Brazilians, a Croatian and me … you could say it was a punishment (to have to live in the clubhouse). It was a bit difficult. Your wife is in the apartment (in the city) you are at the club, but it's their culture so you respect it.»
He is out of contract at season's end and is looking, ideally, for a move to Europe — something he couldn't find when the K-League season ended at the end of last year.
«We tried other places as well (as Victory in the January window), but there was nothing. This was the better option,» he said.
«We looked in Japan and I really wanted badly to go to Europe at the time but nothing came through. There weren't any great nibbles.
Loading
«After this season finishes here I am finished at Chunnam (Jeonnam) as well, it was a six-month deal.»
Most likely he will try to get a deal in Europe as a free agent.
«I am open with the boss (Kevin Muscat) about that, he has played over there as well. It's the top of the top, if you are good enough to get there something will come. To do that I have to play really well here, so its a win-win for me and the club,» he said.
Even though he was only in the K-League for six months with a struggling club, 25-year-old Donachie believes he has made strides as a player.
«People talk about (the players doing) a lot of running in Korea, which I don't mind. But for me where I really had to sharpen up was technically. They played a really high tempo game there … it's so different to the A-League,» he said.
«The training there is heavily based around technique, that helped me out a lot, it was good to go there and play in a different style.
«The sessions were a bit longer at the club I was at. We would do gym in the afternoons as well.»
Loading
Donachie is facing the toughest test in the A-League this season if selected against league leaders Perth Glory on Saturday.
«Tony Popovic has come in and sorted them out as a really strong team,» he said.
«Mark Rudan has come in and done really well (at Wellington). Each team is getting stronger season after season.
«Glory have quality players. Diego Castro is difficult because he has a free role. You have to keep him quiet by following him around the pitch, and he will go left wing to right wing.
«Andy Keogh is another top player up front. You try to keep them quiet for as long as you can and you come out with a result.»
Michael Lynch is The Age's chief soccer reporter and also reports on motor sport and horseracing