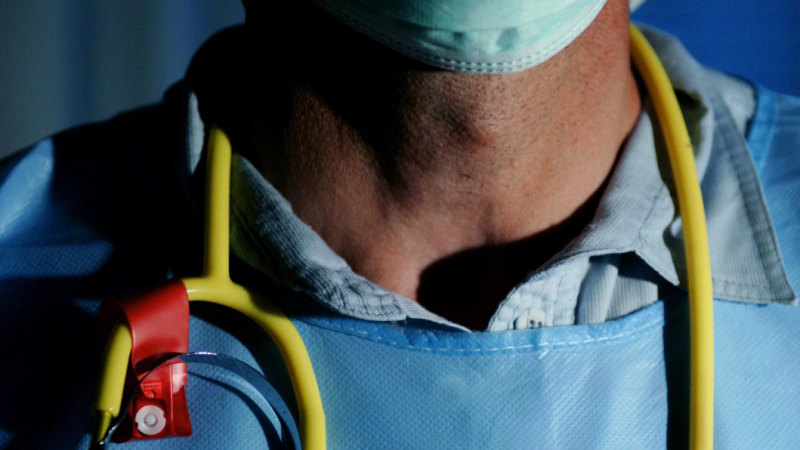 «All permanent consultant surgeons and seniors in the department of anaesthetics and E.D. are sufficiently concerned about his behaviour as documented above to formally notify the medical board that he was possibly a danger to the public,» the letter said.
The letter said there were numerous complaints about Dr Braun from emergency department, intensive care unit and ward staff about his behaviour and professionalism.
It alleged Dr Braun berated junior staff publicly and was rude to patients.
«On some occasions he had emphasised he was asleep and not to be disturbed even while he was paid to be on duty during the night shift,» the letter said.
The clinical superintendent alleged Dr Braun was unreliable, ran his own agenda, had a poor working relationship with his peers, demonstrated a poor acceptance of constructive criticism and often flatly denied others' versions of events.
The letter raised concerns about the treatment of 11 patients under the care of Dr Braun, including the amputation of two fingers which were subsequently confirmed to be viable.
According to the letter, Dr Braun's CV indicated he studied medicine in Germany and Russia, migrating to Australia in 2002 before working in Rockhampton, the Gold Coast, Princess Alexandra Hospital and then at the Royal Darwin Hospital.
Ms Bates said the whole saga should never have happened.
«A massive spotlight has been shone onto health authorities for effectively dismissing these complaints, which have been raised over a number of years,» she said.
«Concerns about Dr Braun were raised with the Australasian College of Surgeons from as far back as 2006.
«He should never have been operating in Queensland hospitals.»
Loading
On Wednesday, Dr Braun said he was «deeply concerned» about «anonymous and unsubstantiated allegations» which were being tabled under parliamentary privilege.
«I have been denied a fair and reasonable opportunity to respond to these allegations under the established and proper mechanism for pursuing complaints,» he said.
«I have also been denied the opportunity to provide wider context around what I believe to be a related issue, which is a co-ordinated campaign of harassment against me which has been ongoing for several years.
«I have formally requested support from hospital administrators and other professional bodies in relation to this harassment on numerous occasions from 2016 to 2019.»
Dr Braun said he respected and understood the need for parliamentary privilege but it was a powerful weapon and could have devastating consequences, and said it had caused irreparable damage to his professional and personal reputation.
The Royal Australasian College of Surgeons and Dr Braun's office were contacted for comment.
Felicity Caldwell is state political reporter at the Brisbane Times