The ACT has passed laws that would force priests to break the seal of confession to report child abuse.
But Catholic Archbishop Christopher Prowse has doubled down on his refusal to submit to them.
Instead, the head of the Canberra-Goulburn archdiocese says separate laws that will require all adults to notify police about child sex crimes will make the confessional clause «obsolete».
From Monday, ministers of religion will have to report allegations of child abuse to the ACT Ombudsman, regardless of whether the accusation came through the confessional.
Katie Burgess has more.
Canberra population sprints past 420,000, new figures show

The territory grew by 8935 people in 2017-18 according to new statistics from the Australian Bureau of Statistics.
Canberra's population now sits at 420,960 and its rapid growth was bettered only by that recorded in Melbourne.
The territory could swell to as high as 939,000 by 2066 according to the stats.
Dan Jervis-Bardy has more.
Canberra to lead military's virtual tech project in defence deal
A room in one of Barton's leafy streets became the cockpit for a pilot flying above a virtual Williamtown air force base as multinational defence company Lockheed Martin showed off technology to be ramped up in Australia's military.
The new project to develop the simulator will be led from Canberra after Defence Industry Minister Linda Reynolds on Wednesday signed a contract she said would transform the Australian Defence Force's training for personnel.
Canberra will share in 100 new jobs predicted from the deal, which is expected to break constraints limiting the military's simulated training to 10 activities per year and stopping it from meeting growing demand.
Doug Dingwall has more.
Firefighters seek answers for torched cars which start bushfires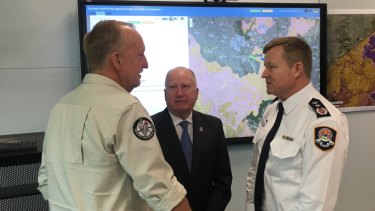 Torched stolen cars are becoming a rising menace in Canberra's remote bushland, and now police have been asked to investigate new technology that could combat the increasing risk.
Police Minister Mick Gentleman said the Pierces Creek bushfire in November, which developed quickly from a car fire into a significant threat and burned more than 200 hectares, revealed how easily a major blaze can start from one senseless act.
Peter Brewer has more.
Goolagong Foundation courts Canberra's Indigenous kids into education
Tennis champ Evonne Goolagong Cawley is using tennis to help improve the lives of Indigenous children.
About 110 kids took part in a come-and-try clinic at Melba Tennis Club on Wednesday — the start of a journey that could lead anywhere.
The clinic was the first step towards a potential Evonne Goolagong Foundation scholarship.
David Polkinghorne has more.
Today's cartoon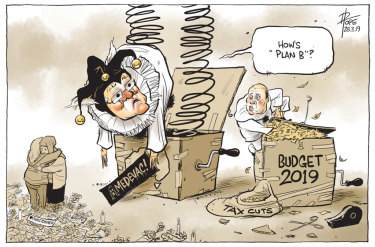 Today's weather
Daniella White is a reporter for The Canberra Times with a special focus on health issues