A poll by Politico-Hanbury found that former Brexit secretary Boris Johnson, who has declared his intention to replace May, was the only prospective Tory leader who would be more attractive to Conservative voters than his predecessor.
Johnson was particularly popular with voters who plan to desert the Conservatives for Nigel Farage's Brexit Party at next week's European elections.
However if Tory members choose Johnson as leader on a "hard Brexit" ticket he may find it even more difficult to push his plan through parliament than May did.
Labour complained that it was impossible to be sure May's successor would stick by any promises she made to get their votes.
The talks began after May's Brexit deal was rejected by Parliament three times. The aim was to agree on an approach that would deliver the votes from Labour that May could not win on her own side of politics.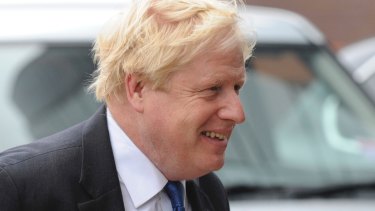 But May said Labour's indecision on Brexit had made talks difficult.
"In particular we haven't been able to overcome the fact that there isn't a common position in Labour about whether they want to deliver Brexit or have a second referendum and try to reverse it," she said.
Divisions within her own party had also held up progress, with Conservatives pushing back strongly against the potential for a softer Brexit, possibly involving a customs union with the EU that would limit the UK's independent trading powers, or a second "confirmatory" referendum — two options discussed in the talks.
Corbyn said his party had negotiated "in good faith and very seriously" in the talks, which have been going on since April.
Loading
"The government has not fundamentally shifted its view and the divisions in the Conservative Party mean the government is negotiating with no authority and no ability that I can see to actually deliver anything," he said.
Before the talks broke down, May had intended to put a Brexit bill before Parliament in the first week of June.
Whether it passed or failed, she would then agree on a timetable to step down as Conservative leader. If it failed, her resignation would likely follow quickly.
This is still the plan, however the government could go back to Parliament earlier to try to hold "indicative votes" to see if its position had changed recently.
Brexit is due by October 31 and will be a damaging "no deal" exit unless Parliament can settle on a plan – or if the country decides to cancel Brexit altogether.
Nick Miller is Europe correspondent for The Sydney Morning Herald and The Age