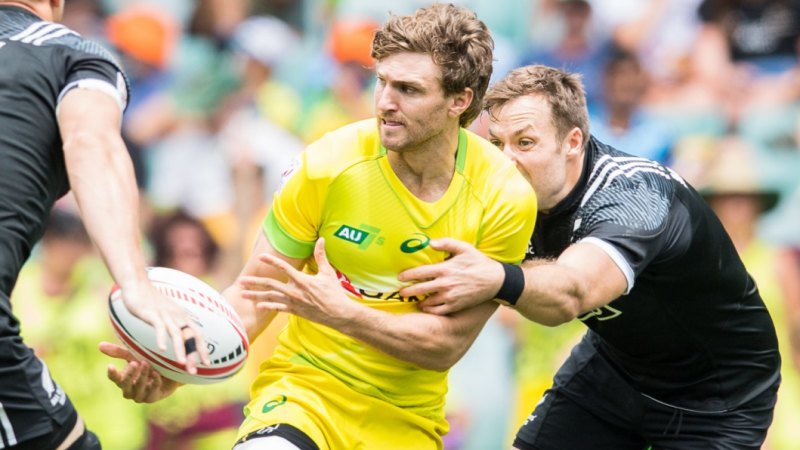 Israel Folau has spoken about being tempted to try and play at the next Olympics, while former Wallaby Rod Davies has already been added to the program.
Loading
Talk of XVs players and their potential involvement hasn't gone unnoticed, according to Holland.
"Don't get me wrong there'd be a few people there scratching their heads wondering who is coming in," Holland said. "Australian rugby wants to succeed so we have the best players available and if the likes of some of the Wallabies want to put their hand up and come train, well then so be it.
"We haven't got the results we wanted this year, so it does open a little bit of a door up for some of those guys to come and give it a shot.
"Everything is open. You're always playing, you're never safe, you should never feel comfortable. That's the mentality I use and so should those boys in there."
It must be remembered, however, the switch to sevens does not come easily or quickly.
Waratahs back-rower Michael Wells said last week it was not feasible to chop and change between the formats given the different energy systems used and key performance indicators.
Nonetheless, the bottom line is that coach Tim Walsh wants to assemble the best team possible to win a medal in Tokyo regardless of the players' background.
"I am more than happy for people to knock on my door and that's a real credit to the program that people want to play for Australia, want to play sevens and want to go to the Olympics as well," Walsh said.
"If we find there are holes and different things that can help performance, we will put the question out there. Ultimately we want the best players, the best rugby players, vying for positions and that's only going to increase competition and make things better for the program and our results.»
Tom Decent is a journalist with The Sydney Morning Herald