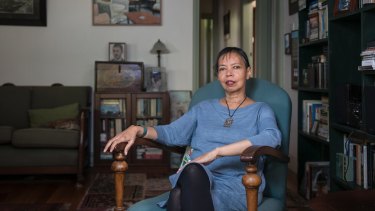 In the fiction category, Dalton will battle against literary heavyweights Michelle de Kretser, whose Life To Come won the 2018 Miles Franklin Award; four times Miles Franklin winner Tim Winton with The Shepherd's Hut; Australian Book Industry Award winner Stephanie Bishop with Man Out of Time and Gerald Murnane, whose Border Districts won the 2018 Prime Minister's Literary Award for fiction.
Debut novelist Robert Lukins is also on the shortlist for the fiction and new writing prizes with The Everlasting Sunday, which is set in an English boys' home in 1962.
«In works that challenge the boundaries of genre and form, the nominees find wonder in a crisis-filled world. With wit, compassion, intellectual rigor and careful observation, they consider the triumphs and shortcomings of the past, the challenges of the present and their hopes for the future,» senior judge Suzanne Leal said of the shortlist.
There were more than 600 entries across the 10 categories of the awards, which are the oldest and richest state-funded literary awards in Australia.
The tough competition extends to the finalists for the $40,000 Douglas Stewart Prize for Non-fiction. The shortlist includes familiar names: Miles Franklin Award winner Alexis Wright (Tracker), Richard Fidler and Kari Gislason (Saga Land), Sarah Krasnostein (The Trauma Cleaner) and Maria Tumarkin (Axiomatic), Billy Griffiths (Deep Time Dreaming: Uncovering Ancient Australia) and Vicki Laveau-Harvie (The Erratics).
It's been a strong year for Australian debuts as is reflected by the shortlist for the UTS Glenda Adams Award for New Writing where Boy Swallows Universe and The Everlasting Sunday are joined by Chris Hammer's blockbuster crime novel Scrublands, Robbie Arnott's Flames, Jamie Marina Lau's Pink Mountain on Locust Island and Tracy Sorensen's The Lucky Galah.
Poets Judith Bishop (Interval), Michael Farrell (I Love Poetry), Penelope Layland (Things I've Thought To Tell You Since I Saw You Last), Philip Neilsen (Wildlife of Berlin), Mark Reid (Blindside) and Chris Wallace-Crabbe (Rondo) are up for the $30,000 Kenneth Slessor Prize for Poetry.
The other prize categories are children's literature, young adult's literature, playwriting, scriptwriting, translation, people's choice and a multicultural award.
The nominees find wonder in a crisis-filled world.
The winners will be announced on April 29, before the start of the Sydney Writers' Festival the following day. The judging panel also has the option of naming an overall Book of the Year, which comes with a $10,000 prize and was last year claimed by Kim Scott's Taboo.
In another shortlist announced on Thursday, John Foulcher, Ross Gillett, Andy Kissane, Belle Ling and Mark Tredinnick have been named finalists for the 2019 Peter Porter Prize for a new poem. The winner will be announced on March 18.
The complete shortlist for the 2019 NSW Premier's Literary Awards is available here.
Melanie Kembrey is Spectrum Deputy Editor at the Sydney Morning Herald
Most Viewed in Entertainment
Loading